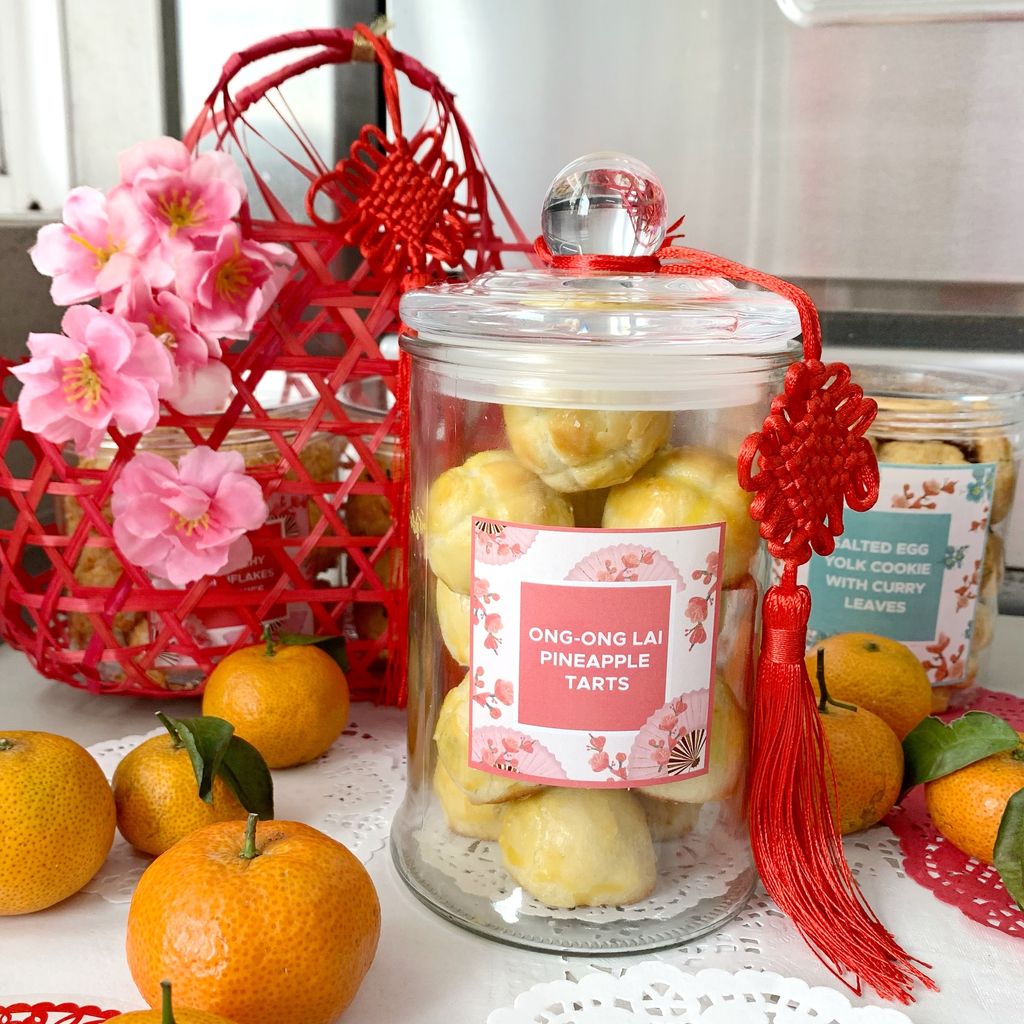 Golden Pineapple Tarts (Limited Edition Jar)
Our signature Pineapple Tarts are made with Gourmet butter and our very own sweet and sour pineapple jam, with no sugar added.
Creamy and characterful, they melt in your mouth and are highly addictive.
The perfect gift for the Lunar New Year celebrations. Presented in a reusable glass jar.
All cookies are packed in matching paper bags & gift tags are available too, upon request.
Pre-book yours for delivery 14th January onwards. Limited jars available. Order early to avoid disappointment.